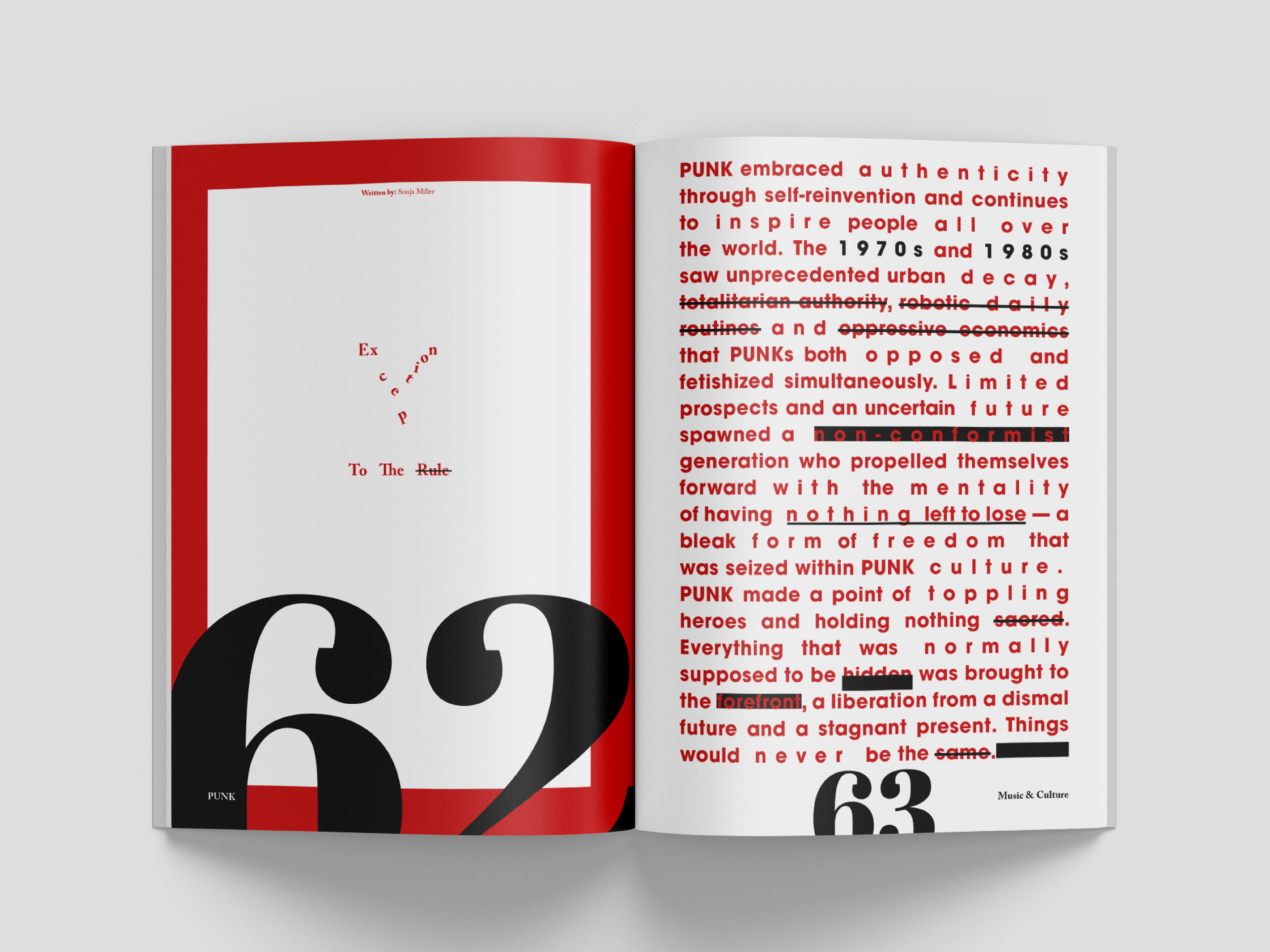 NME is starting a new, quarterly magazine, ENM, which focuses on telling rich stories from music history, and goes in depth into the creative process. They need an identity that that would not disappoint the savviest of music boffs.
The theme of this issue is Punk.
A rule-breaking editorial style that captures the essence of PUNK, completely removed from the NME aesthetic.
A student brief at Shillington College 2019